An article on August 8 in WSJ online caught my eye: Lake Tahoe Property Sells for $1.6 Million in Bitcoins. Bitcoin is a software-based online payment system, a digital currency. Here is other article about this transaction in Martis Camp's Lodge Estates. The transaction was paid using the bitpay service. 
At first it looks unusual but from a transaction perspective it is  more like a cash transaction. Instead of dollars, euros or yens, bitcoins are used. Similar to when paying with 'foreign' currency, an exchange rate is used. The property in Lake Tahoe sold for 2,739 BTC which was at the time appr $1,6 million.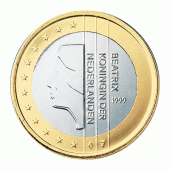 What currency or method is used to pay for property is something to agree upon between the buyer and the seller. Whether a buyer uses a mortgage, pays cash, uses a digital currency, or even an exchange -for instance an other property of equal value- doesn't matter as long as the  parties involved agree and the method of payment is legally acceptable. Of utmost importance is to check with a CPA/financial advisor for tax consequences and an attorney as to possible legal consequences.
Bottom line: whether or not paying in bitcoin does not make a whole lot of difference to a transition as a whole. Buyers do their due diligence – the standard time for inspections etc in our local contracts is 17 days-, sellers do their due diligence -in this case whether the method of payment is acceptable – and upon agreement the deal closes.
Mirjam