Number one rule in Real Estate: lo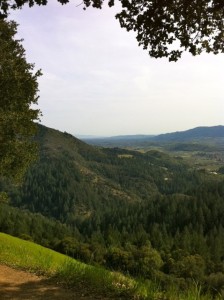 cation, location, location. Recently I have been working with buyers relocating to Sonoma County. It's fun, I get to 'brag' about Sonoma County, the 'bragging' is easy, Sonoma County is a great place to live. And yet within Sonoma County, there are many nuances as to neighborhoods, micro climates, schools, personal preferences.
I remember moving to California, I was brand new in USA, everything was different. Luckily, when we moved into our first rental there was a handyman who gave many great tips as to shopping etc. I had a map on the table and every time he mentioned something I asked him where is was and marked it on the map. This was a while ago, now I would search it with Google maps and write it down as a list. However, maps are great to get started thus I have maps for those who want to get introduced to Sonoma County and when we go house hunting. And besides a map, a list of great professionals who are local who are part of the team that makes for a smooth relocation experience… there will be some frustrations anyway…
Even though everything is new and exciting, it is good to make a list of things that are important, if possible even in order of priority… Is it the outdoors, the restaurants, the schools, what popular locally…
Recently I re discovered a great winery in Hopland. It's about 40 minutes from Santa Rosa to Hopland, a beautiful drive, worth the trip.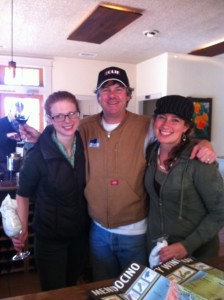 The winery is Campovida. The property used to belong to Fetzer Vineyards. Next to great wines, there are beautiful gardens to stroll through and you can also stay at the property. Gary and Anna will warmly welcome you as well as the friendly staff in the tasting room, tell them I said hi;)
Mirjam